BEST FORKLIFT TRAINING TORONTO
Get Forklift Operator License In Toronto

Forklift Training Toronto is the best forklift training centre and primarily focuses on employees' equipment-specific training and education for trainers who further want to pursue their career in the forklift stream. We have curated an OSHA-compliant forklift certification Toronto program that includes everything you need to know for smooth forklift operations and how to train other workers at the workplace. These courses don't take much time or money if you are thinking of getting enrolled, in as little as one day, you will have your forklift certification in hand ready to work!
Because our forklift training is so effective and convenient, we have had the pleasure of training the employees of top Canadian companies for over ten years.Obtain a forklift license from a qualified instructor.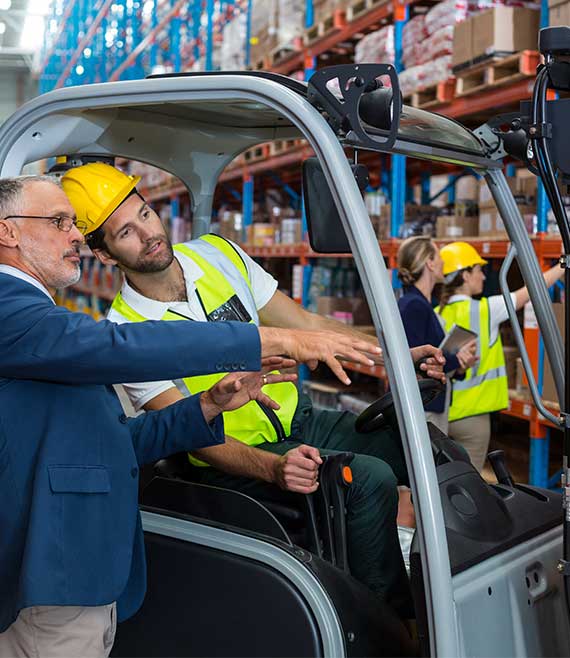 Looking for equipment-specific forklift training in Toronto?
Check out our available forklift training courses and call us if you need any assistance related to the provided courses.
BEST FORKLIFT TRAINING IN TORONTO
The Importance of Forklift Training in Landing a Job
Recruiters believe that it is essential to undergo training for the following reasons: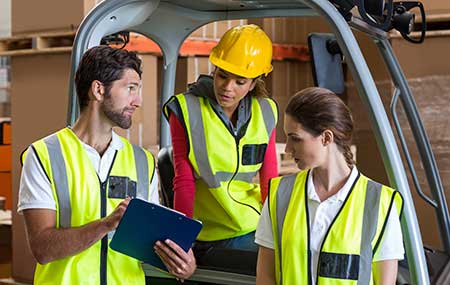 A good forklift driver must be aware of the following things:
1. Forklift directional controls
2. Hydraulic lift knobs
3. Accelerator pedal
4. Brake and clutch pedals
5. Parking pedal
1
Ensure that everyone is mindful of the importance of the following:
1. Driving within the speed limit
2. Wearing a seat belt
3. Sounding the horn
4. Establishing pedestrian awareness
2
When driving a forklift, you must comply with safe practices and keep the following in mind:
1. Recognize potential hazards
2. Handle heavy loads carefully
3. Maintain vehicle stability while operating
3
FORKLIFT CERTIFICATION TORONTO
Why is Forklift Certification Important?
Research shows that around 55% of the forklift-related casualties are due to forklift tipping and 25% of the fatalities result from the collision of a forklift with other surfaces. Driving a forklift requires skills and proper equipment knowledge. For this, forklift training is crucial if you are looking for a job as a forklift driver in Canada.
If you are looking to establish your career as a forklift driver and get a forklift training license in Toronto than get in touch with our consultants by calling 416-301-7676. You could also fill out our online form if you have any questions or concerns.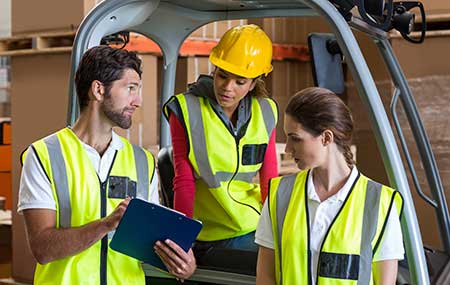 LEARN TO MOVE GOODS SAFELY & MORE EFFICIENTLY.