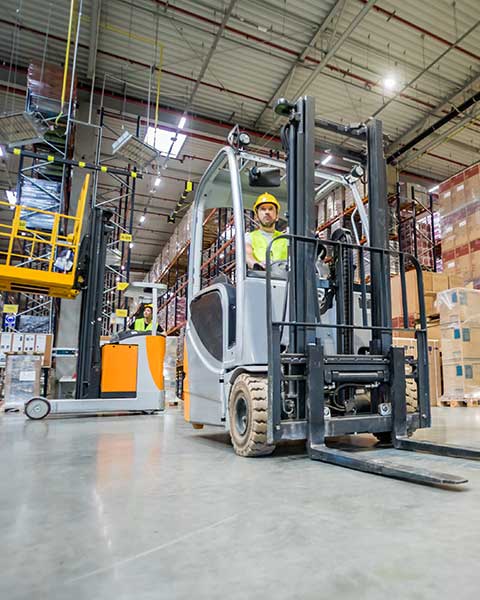 Pallet Walkie
Training is required by law to operate forklift machines. You must get a certification in order to operate Pallet walkie machines. You must also be able to present their Operators Certificate on demand to a Government Ministry of Labour inspector. If you do not comply with the law, you may face the consequences.

We offer pallet walkie training in toronto. Our programs are consisted of two parts, which are theory and practical. The duration of training sessions is tailored to reflect the skill level. It can take anywhere from one and a half hours to three hours depending on the operator's current skills and abilities. The power pallet jack trainees will have to pass both a written and driving test at the end. Positive thinking results in the Operator becoming certified for that specific machine or machines. You will be certified to operate a Pallet Walkie.
You will learn about:
Introduction to the course
Related Government legislation
Pallet Walkie Safety Video
Obligations of owners, managers, and employees
Circle check, startup, shutdown, forward/reverse on level ground, and parking are examples of standard operating protocols
Inspection prior to operation
Attention to pedestrians
Examination, upkeep, and records
Limitations on lift capacity and load
Operational upkeep, such as fueling up and charging batteries
Fuel security for propane and electric equipment
Identifying possible hazards and understanding how the environment affects lift truck performance are all ways to avoid hazards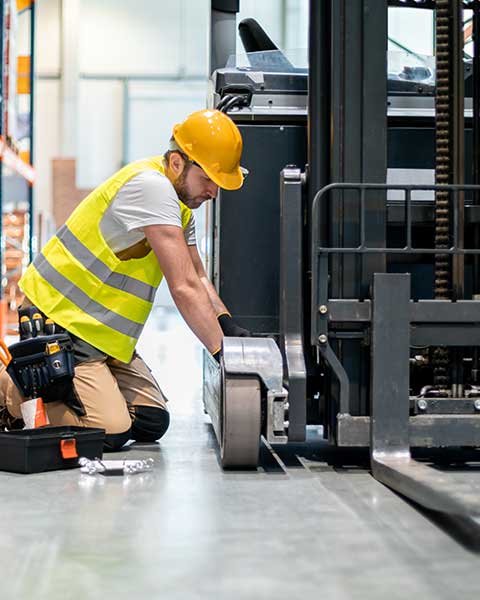 Double Pallet Walkie Training
Double Pallet Walkie Training is a crucial component offered by Forklift Training Toronto. We are specialized in providing comprehensive training programs specifically designed for operating double pallet walkies.
Double pallet walkies, also referred to as double pallet jacks or double pallet stackers, are forklifts designed to manage two pallets simultaneously, significantly increasing efficiency and productivity in material handling operations. The website recognizes the importance of proper training to ensure safe and effective use of these specialized forklifts.
The training programs offered by Forklift Training in Toronto cover all essential aspects of double pallet walkie operation. These include load handling techniques, manoeuvring in confined spaces, maintaining stability, and adhering to stringent safety protocols. Operators learn how to navigate narrow aisles, stack and unstack pallets, and operate the equipment with precision and confidence.
By emphasizing the significance of double pallet walkie training, the website aims to reduce the risk of accidents, prevent product damage, and optimize material flow within warehouses and distribution centers. Whether for beginners or experienced operators, the website provides valuable resources and training opportunities to enhance skills and ensure safe operation of
double pallet walkies.
Get an Operator's Certificate
Forklift Training Toronto has been offering training courses from years. This includes both ride-on and walkie-power jacks. The Company has also trained people to operate lift trucks using the various power jacks/power pallet trucks/pallet movers at a level that is comparable to or better than the Government certification standards.
A proper training is required to prevent property damage and injuries at workplace. The Walkie safety training course, like many other online courses, meets OSHA and CCOHS requirements.This course is designed to refresh your knowledge, so can maintain and operate pallet walkies safely.
Compliance
This course follows the guidelines set forth by:
1. CSA Standard B335-15 – The CSA Safety Standard for Lift Trucks (B335-15), identifies the knowledge and practical skills required by lift truck operators. Practical evaluation is a must to demonstrate competence skills that meet and exceed the industry standards.
2. REGULATION 851. Industrial Establishments for the safety of machines.
Looking for equipment-specific forklift training?
Check out our available forklift training courses and call us if you need any assistance related to the provided courses.