Dockstocker
Dock stocker is also called a stand-up counterbalance. This forklift truck is easy to operate with more visibility & utilized to get rough dock jobs done. The course content intends to entertain individuals interested in working as forklift operators or who requires forklift training. With theoretical in-class training combined with a warehouse environment, practical training offers complete forklift training. Our training course covers the following components:
Theoretical and practical knowledge

Pre-inspection, safety training and hazard prevention

Standard Operating Procedures: circle check, forwards/reverse on plain ground, startup and shut down, parking, safe operation

Essentials of Lift Trucks: elements of lift trucks, related rules and regulations, load centers,

Load Handling: selection of loads, load pickup and placement, load stability and integrity, loading and unloading of trailers 

Safety procedures: accident awareness, dock safety and pedestrian attentiveness, identification of hazards
Experienced and knowledgeable instructors provide excellent in-depth preparation for the workforce.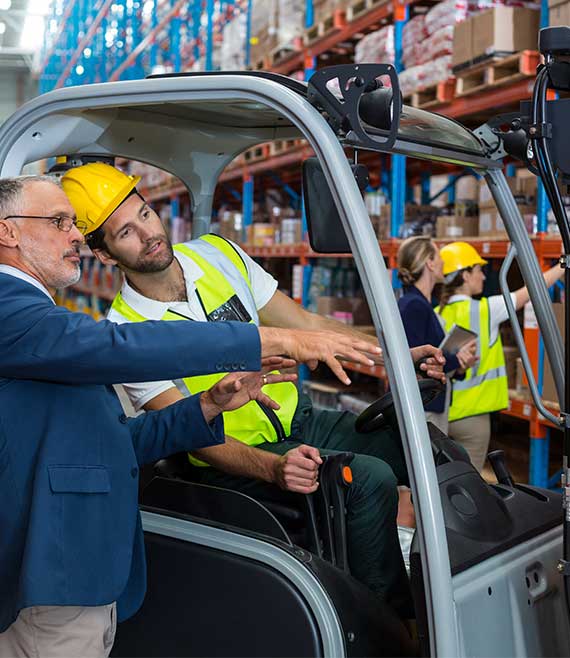 Looking for equipment-specific forklift training?
Check out our available forklift training courses and call us if you need any assistance related to the provided courses.