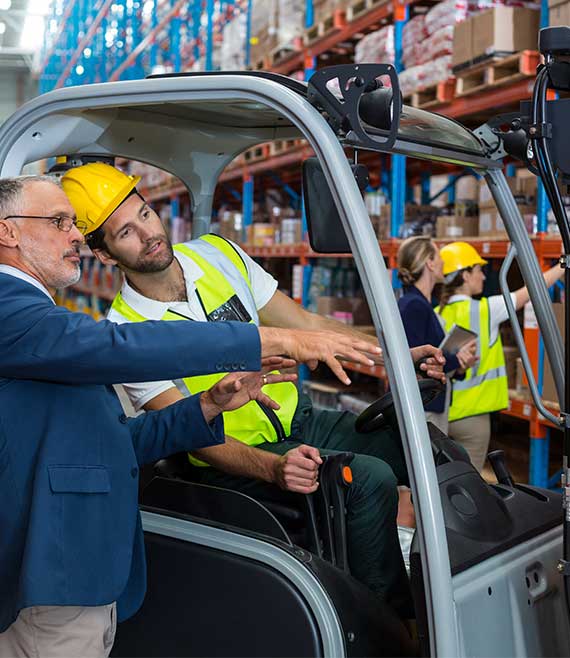 Dock Stocker
Forklift Training Toronto offers the best Dock Stocker Training in Toronto & Mississauga. The Training Program consists of two parts. It includes a theory session and then practical operator training. The programs cover all aspects related to lift truck safety and operation, with a special focus on the Dock Stocker machine. Our Dock Stocker Training Toronto programs comply with or exceed all the standards regulated by CSA. We also consider compliance with Standards, Federal/Provincial regulations, and Ministry of Labour Guidelines.
Dock Stocker is also called a stand-up counterbalance. This forklift truck is easy to operate with more visibility & utilized to get rough dock jobs done. The course content intends to entertain individuals interested in working as forklift operators or who requires forklift training & dock stocker license. With theoretical in-class training combined with a warehouse environment, practical training offers complete Forklift Training.
You will learn about:
Legislation and Guidelines
Injuries and damage caused by accidents
Right-of-way
Hazard awareness
Pedestrian Awareness
Operator Responsibility
Operation Defensive
Safety in the Dock Area
Vehicle Stability
Selection and Load Integrity
Proper Inspection of machines before operating
Loading/Offloading
When applicable, battery charging and battery changing
Propane cylinder exchange (when available)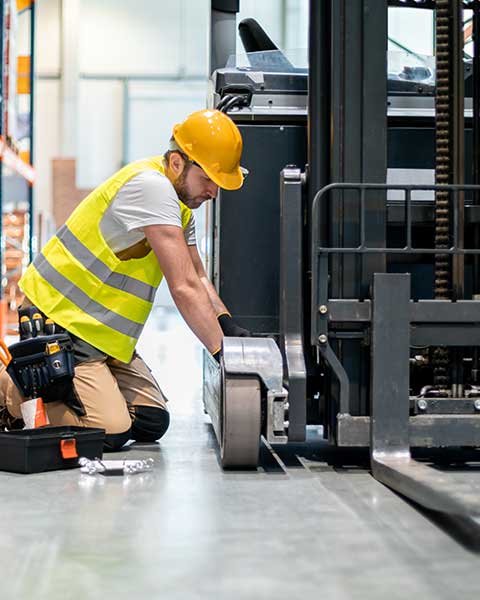 What will be offered in the Dock Stocker Training Toronto program?
Training in classroom theory
Practical Training
Record of training report
Written Exam
Standard Safety Sheet Signup
If you pass the written as well as a practical part of the test with at least of 80% score, you will receive the certificate and a wallet card
Compliance
This course follows the guidelines set forth by:
1. As per the guidelines from CSA Standard B335-15, all Dock Stocker operators must obtain training every three years.
2. Forklift Training Toronto programs comply with or exceed the CSA Standard as well as the Ontario Ministry of Labour's "Guideline to the Safe Operation & Maintenance of Powered Lift Rucks"
Practical Testing
After the classroom training, all students are offered a practical training session. Each operator is tested and then put through a series of operating tasks and maneuvers to determine competency and safety awareness. We also cover topics like pre-shift inspections for forklifts and all the reporting procedures. The average testing time per operator is around 30 minutes.
Why should you choose us for Dock Stocker Training in Mississauga?
All relevant standards and regulations are met or exceeded by our training programs
Onsite Training Programs
Flexible Schedule Options to suit your availability
100% Satisfaction Guarantee
Affordable Prices
Expert Team of Instructors
Looking for equipment-specific forklift training?
Check out our available forklift training courses and call us if you need any assistance related to the provided courses.