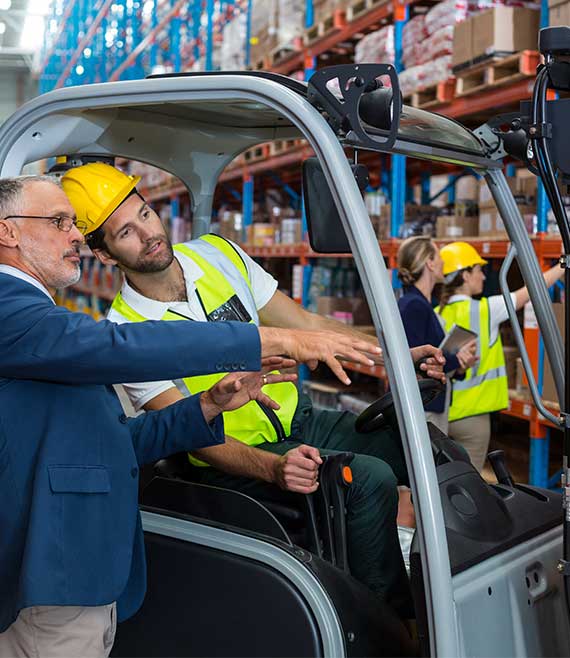 Welcome to Forklift Training Toronto: Your Source for Clamp Forklift Training & Certification

Looking to enhance your skills as a forklift operator in Toronto? Look no further! At Forklift Training Toronto, we specialize in providing comprehensive and professional clamp forklift training and certification programs. Whether you are a beginner or an experienced forklift operator, our courses are designed to equip you with the knowledge and skills necessary to operate a clamp forklift safely and efficiently.
Why Choose Clamp Forklift Training?
Clamp forklifts are widely used in various industries, including warehousing, manufacturing, and logistics. These specialized forklifts are equipped with clamps that enable operators to securely grip and transport materials such as barrels, boxes, and pallets with irregular shapes or unconventional sizes. However, operating a clamp forklift requires specialized training due to the unique challenges and considerations involved.
By choosing our clamp forklift training in Toronto, you gain access to the following benefits:
1. Expert Instructors: Our training programs are delivered by experienced and certified instructors who possess in-depth knowledge of clamp forklift operations. They will guide you through the theoretical and practical aspects of operating a clamp forklift, ensuring you gain a comprehensive understanding of the equipment and its safe usage.
2. Comprehensive Curriculum: Our training courses cover a wide range of topics, including clamp forklift components and controls, load handling techniques, stability principles, pre-operation inspections, and safe operating practices. We aim to provide you with the knowledge and skills necessary to become a proficient and responsible clamp forklift operator.
3. Hands-On Experience: We believe in learning by doing. Our training programs incorporate practical exercises and simulations to allow you to gain hands-on experience with a clamp forklift. You will have the opportunity to practice various tasks such as picking up and stacking loads, navigating tight spaces, and operating the clamping mechanism safely and efficiently.
4. Compliance with Regulations: Our clamp forklift training courses adhere to the latest safety standards and regulations set forth by regulatory bodies. Upon successful completion of the program, you will receive a clamp forklift certification that demonstrates your competence and compliance with industry requirements.
5. Personalized Approach: We understand that every learner is unique. That is why we offer personalized training options to cater to your specific needs. Whether you prefer individual training or group sessions, we can tailor our programs to accommodate your preferences and schedule.
Enroll in Clamp Forklift Training Toronto Today!

Do not miss out on the opportunity to enhance your forklift operating skills and expand your career prospects. Enroll in our clamp forklift training in Toronto today! Whether you are seeking initial certification or looking to renew your existing certification, our courses are designed to meet your requirements.
Take the first step towards becoming a skilled and certified clamp truck operator. Contact Forklift Training Toronto at 416-301-7676 to learn more about our clamp forklift training programs and enroll in the course that suits your needs. Join us and unlock a world of opportunities in the exciting field of clamp forklift operations!
Looking for equipment-specific forklift training?
Check out our available forklift training courses and call us if you need any assistance related to the provided courses.