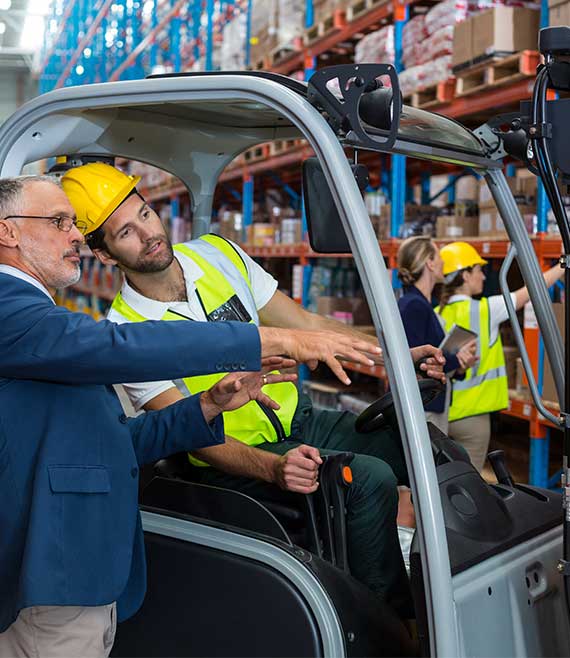 Welcome to Forklift Training Toronto: Unlocking the Power of Precision and Safety
Are you looking to enhance your skills in operating Crown forklifts and reach trucks? Look no further! Forklift Training Toronto is your one-stop destination for comprehensive and specialized training in Crown reach truck operations. With our expert trainers and state-of-the-art facilities, we are committed to providing top-notch training that equips you with the knowledge and skills to excel in the world of material handling.
Why Choose Forklift Training Toronto for Crown Forklift Training?
1. Specialization in Crown Reach Truck Training: At Forklift Training Toronto, we specialize in offering in-depth training specifically for Crown reach trucks. Our trainers have extensive experience in operating Crown equipment and possess the expertise to guide you through every aspect of their operation.
2. Unparalleled Safety Standards: Safety is our utmost priority. Our training programs are designed to ensure that operators are equipped with the necessary knowledge and skills to handle Crown forklifts and reach trucks safely. We adhere to industry best practices and comply with all relevant safety regulations.
3. Comprehensive Curriculum: Our training curriculum covers all aspects of Crown forklift and reach truck operations. From basic controls and manoeuvring techniques to advanced load handling and storage, we leave no stone unturned in preparing you for real-world scenarios.
4. Hands-on Practical Training: We believe in learning by doing. Our training programs include extensive hands-on practical sessions where you get to operate Crown forklifts and reach trucks under the guidance of our experienced trainers. This ensures that you gain the confidence and proficiency needed to operate these machines effectively.
5. Customized Training Solutions: We understand that every business has unique requirements. That's why we offer customized training solutions tailored to meet your specific needs. Whether you are a new operator or an experienced professional looking to upgrade your skills, we have training programs that cater to all skill levels.
6. Industry-recognized Certification: Upon successful completion of our training programs, you will receive industry-recognized certification that validates your expertise in Crown forklift and reach truck operations. This certification can enhance your career prospects and open up new opportunities in the material handling industry.
7. Ongoing Support and Refresher Courses: We believe that learning is a continuous process. Even after completing our training programs, we provide ongoing support and offer refresher courses to help you stay up-to-date with the latest advancements in Crown forklift technology and safety practices.
Contact Forklift Training Toronto and Enroll in Crown Forklift Training Today! Invest in your professional growth and safety by enrolling in Crown Forklift Training. Unlock the power of precision and safety with our specialized Crown reach truck training programs. Contact us today to discuss your training requirements and take the first step towards becoming a skilled and confident Crown forklift operator.
Looking for equipment-specific forklift training?
Check out our available forklift training courses and call us if you need any assistance related to the provided courses.